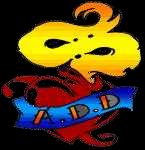 Another Damn Disappointment is a great band from California. i found them on the cabands.com website when i was searching for more bands to put on this site, and boy did i find a good one. their songs are really awesome and download worthy. i can't wait till they get big enough to tour all over and come here cuz i'll definitely be going to see them. you should too.

*Band line up*
Josh- vocals
Casey- bass
Ross- guitar
John- drums

*Interview with John the drummer*

Q. 1 * How would you guys describe your music?

John-I would describe our music as...energenic.  Playing fast punk rock is pretty draining, and a lot of punk bands show it..and you can even hear it on their CD. Yeah..energenic is a good word to describe our music, on both a listening and observing level.

Q. 2 * Do you guys ever get into arguments--and if so does it affect the music at all?

John- We never really get into arguments..more of positive criticism that gets misunderstood...and stuff like that.

Q. 3 * Which of your songs if your favorite one, and why?

John-I think I can speak for the band and say that the most fun songs to play depend on a certain mood, the place and the people's reactions.  I'm sure each one of us has our favorites..though

*-*more to come later*-*

*Tour Dates*
7-18-03
The Boardwalk
Shake Down, The Expendables
7-25-03
In Plymith
Motor Cross Big Air Extreme
7-25-03
Canes in San Diego
Mix Mob, Defrost, Momentum
7-31-03
The Zepher in Reno, Nevada
8-1-03
The Colonial Theatre in Sacramento
ShakeDown and Slightly Stupid
9-12-03
The U-Turn in Auburn

Click above picture to hear some mp3s.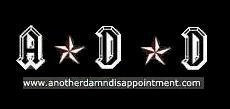 The Official Another Damn Disappointment Site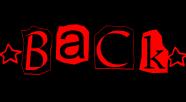 "yea i know it's not the nicest part of town, there's crack dealers all around but to us it's home sweet home..."