Jul 18
San Antonio, TX
Verizon Wireless Amphitheatre
Jul 19
Dallas, TX
Smirnoff Music Center Lot
Jul 20
Houston, TX
Reliant Center
Jul 23
Atlanta, GA
Hi Fi Buys Amphitheatre Lot
Jul 24
Orlando, FL
Central Florida Fairgrounds
Jul 25
St. Petersburg, FL
Vinoy Park
Jul 26
Miami, FL
Pompano Beach Amphitheatre Lot
Jul 27
Jacksonville, FL
Jacksonville Fairgrounds
Jul 28
Charlotte, NC
Verizon Wireless Amphitheatre Lot
Jul 29
Virginia Beach, VA
Verizon Wireless Amphitheatre Lot
Jul 30
Washington, D.C.
Nissan Pavilion Lot
Jul 31
Boston, MA
Brockton Fairgrounds
Aug 01
Montreal, QB
Parc Jean Drapeau
Aug 02
Toronto, ON
Molson Park
Aug 03
Detroit, MI
Pontiac Silverdome
Aug 04
Milwaukee, WI
Marcus Amphitheatre
Aug 05
Cleveland, OH
Tower City Amphitheatre Lot
Aug 06
Pittsburgh, PA
Post Gazette Pavilion
Aug 07
Buffalo, NY
Darien Lakes PAC
Aug 08
Philadelphia, PA
Tweeter Center at the Waterfront
Aug 09
New York City, NY
Randall's Island
Aug 10
Asbury Park, NJ
Asbury Park Lot


Click above picture to hear some mp3s.



The Official Site for The Ataris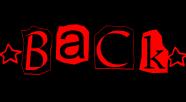 "i guess when it comes down to it being grown up isn't half as fun as growing up.t hese are the best days of our lives. the only thing that matters is just following your heart and eventually you'll finally get it right..."