Q. 1 * How would you guys describe your music?

You'd have to listen for yourself.  I'm not a big fan of classifying music.  It doesn't make any sense.  If it were that easy, everything would sound the same.

Q. 2 * Do you guys ever get into arguments--and if so does it affect the music at all?

We have occasional arguments, but they never get to us.  As a band, four best friends have to be able to work well together.  We could never let conflict slow things down.  It seems that our music reflects our everyday moods and frustrations.

Q. 3 * Which of your songs if your favorite one, and why?

My favorite song is probably FaithCoincidenceFarewell.  The structure of the song seems right and it all flows so smoothly, which is great for our live show.

Q. 4 * What was your most embarassing moment on stage?

I remember playing a show with The Early November (Drive Thru Records).  The power went out in the middle of our third song, as we were building up our set.  Until a friend took the stage and told a joke, we were put on the spot for about 5 minutes.  My mind went blank, and I had nothing to say.

Q. 5 * If you were a sex toy, what would you be & why?

Hmm... that's a good question.  Handcuffs?  That was the first thing that came to mind.  What would you be?

*-*Note from Justi*-* I'd be my mother, she seems to get a lot of action.

Q. 6 * Seriously now, How much DO you love us?

Too much.  Thank you so much for this interview and all the support.  We really appreciate it.  Let me know if you ever need a pair of handcuffs!

*Tour Dates*
7.30
Vans Warped Tour
Nissan Pavilion
Bristow, VA
Glassjaw, Coheed and Cambria,
The Used, Thrice, Urban Style, Spectre, and many more!!
8.16
DanFEST
Reston, VA
Mod Flanders Conspiracy,Urban Style,
The Elbow Jockeys, Brevity, Ebrius, House of Cards
*Shows booked by yours truly and the lovely molly

*8.22 The Empress Ballroom
155 Main Street
Danbury, CT - $10, 7:00, All Ages
contact me for tickets
One Way, Metadox,
The New Day, Tripset

*8.23 Milford Elks Lodge
124 New Haven Ave
Milford, CT $5, 7:00, All Ages
Outlet, Top of the Fair,
Pop Shove It, Quality Control

*8.24 The Factory House
235 Canal St
Shelton, CT $6, 7:00, All Ages
Whiskey Rebels, Hannover Saints,
Pug Uglies and No Xcuses

8.30
Jaxx
West Springfield, VA
Down to This, One Slack Mind,
Company Operate, Element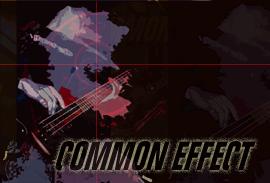 Click above picture to hear some mp3s.



The Official Common Effect Site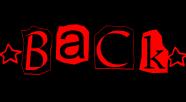 "so they say you can't control yourself when the star explodes all you need is a leap of faith, believe in me we're good at what we do, but what we do may not be good, does it make sense to you.."