July 23rd
Club Krome Lounge
South Amboy, NJ
The Teen Idols, The Fight, Words Away, District 6 
  July 24th
Charleroi VFW
Charleroi, PA
The Teen Idols, The Fight
  July 25th
The Mission
Toledo, OH
The Teen Idols, The Fight
  July 26th
The Metro
Chicago, IL
August Premiere, Punchline
  August 1st
Sound Waves
Reading, PA
The Early November, Copeland, Capgun Heros, Break For Safety
  August 9th
Hardbean Underground
West Reading, PA
Break For Safety, 10 Seconds Too Late


Click above picture to hear some mp3s.



The Official Hidden In Plain View Site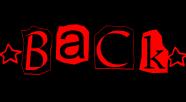 "just wait and see, you're everything i want don't take this from me now and these cold winter nights, without you next to me it feels like twenty below. frostbite on my heart this pain and suffering are feelings that you don't know, does it feel like, feel like twenty below..."