Q. 1 * How would you guys describe your music?

Catchy, guitar-driven rock/punk that fuses melody, harmony, and great energy with three-part vocal harmonies. TPR combines strong vocals, lyrics that are genuine and honest, and solid musicianship behind songs which incorporate elements of rock, punk, and pop.

Q. 2 * Do you guys ever get into arguments--and if so does it affect the music at all?

It is healthy for any band to argue or not disagree on things once in a while. As for us, no it does not affect anything on a serious level and sure not the music. We have a great chemistry as people and fellow musicians/songwriters.

Q. 3 * Which of your songs is your favorite one, and why?

I really like a song we call "Turn Around." It is melodic, uptempo, has great emotion to it, and it just rocks. It is a nice song, we all like this tune a lot. The term "bad ass" comes to mind when we think of this one.

Q. 4 * What was your most embarassing moment on stage?

I was rockin' out as hard as it comes, suffering from allegeries that day. Next thing I notice are people trying to look away from the gigantic snot hanging 2 feet from my nose!! It ended up landing on my face while I was jumping during that performance. Green, slimy, and gross. It was weird, I can't talk about all in one interview.

Q. 5 * If you were a sex toy, what would you be & why?

You guys are interesting just like these questions. Can we ask you the same?

Q. 6 * Seriously now, How much DO you love us?

Enough to hold you all for 10 minutes, give or take 3 to 6 hours. Only if you get cold, and then we will cuddle.


*Tour Dates*

08/10
VANS WARPED TOUR
Asbury Park, NJ

08/16
Hamilton Street Cafe & Stage
Bound Brook, NJ

09/13
The HP Club
Philadelphia, PA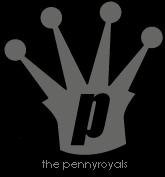 Click above picture to hear some mp3s.



The Official Pennyroyals Site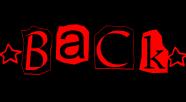 "see you again sometime. i hope you can see why. no more tears today. i can't stand to feel this way.."