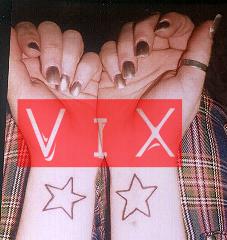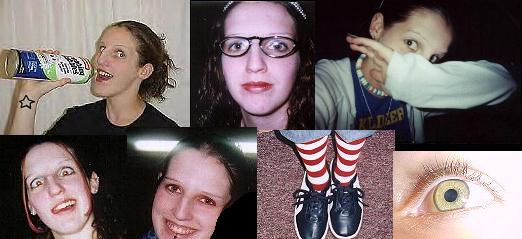 ¤Stats¤
Name ¤ Vicki, Vix, Vixie, Pixie, Nerd
Age ¤ 21
DOB ¤ October 5, 1982
Hometown ¤ Des Plaines, Illinois (About 30 minutes outside of downtown Chicago)
Current Residence ¤ Lake In The Hills, Illinois (About 45 minutes from Chicago)
Tattoos ¤ two star outlines, one on the underside of each wrist
Piercings ¤ Earlobe=6, Cartilage=3, Navel=1 Lip=1
Job ¤ Promotions whore for bands. Manager of the Music Recyclery in Spring Hill Mall, as well as manager of the Music Recyclery in Rolling Meadows.
Marital Status ¤ I'm very much in love with my Chuck :)
Instruments Played ¤ Trumpet, Keyboards, Bass Guitar, and French Horn way back in the day
Fave Bands ¤ Tsunami Bomb, Dashboard Confessional, All American Rejects, SUGARCULT!!, Jettingham!, Bowling For Soup, Lit, Good Charlotte, Tori Amos, Liz Phair, Local H, Nina Gordon, Dashboard Confessional, Dance Hall Crashers, Bratmobile, Eyeliners, Donnas, Mest, Nina Gordon, Silverchair, Less Than Jake, Mustard Plug, Flogging Molly, Reel Big Fish, Lucky Boys Confusion, No Doubt, Unwritten Law, New Found Glory, Blink 182, NOFX, Box Car Racer, Bad Religion, Vandals, Ramones, Stiff Little Fingers, Descendents, Simple Plan, Starting Line ...I can keep going if you want, but I'm not gonna. :) I like a very very vast wide selection of music.
Hobbies ¤ Working (if you can call it a hobby), checking out the Local Music Scene, Writing, Photography, Drinking, Chilling With Friends. Whatever seems like a good time, is ok with me.
Bad Habits ¤ Smoking, Biting Nails, Acting too impulsively, Working too much
Likes ¤ Music, Stars, Tattoos, Piercings, Chuck, Warm Weather, Your Mom, Justi's Mom (DEFINITELY), My Friends & Room Mate, Movies, & Tony Hawk's Pro Skater 3 + Grand Theft Auto Vice City (Ps2 Style Babuh!) I'm a loser, but gawd damn, do I work that shit.
Dislikes ¤ Stereotypes, close-minded people, arguments, conflicts, rumors & guns
Holiday ¤ St Patricks Day babuh--Luck O' The Irish! (Mmmm...liquor.)
CDs In Stereo ¤ Hm. Juliana Theory, Dashboard Confessional, Evanescence, Ani Difranco, Tsunami Bomb, Common Rider, + That Dog these days.
Three Reasons I Rock So Hard ¤
Because I'm ¤ Vicki ¤
Because I know who and what I am
Because I inspire Justi to go out there and get a dayum job (her words, not mine!)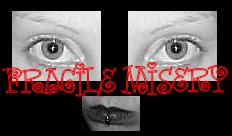 Click There To See My Seldom Updated Personal Website.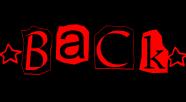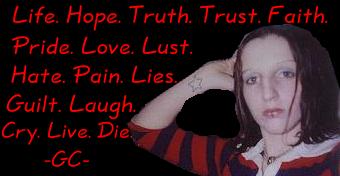 ¤Don't walk on eggshells for me- I'm not as fragile as you think- Stop making your words fancy- Why say "I don't know"- When you actually do?- Just tell me what you really mean- Really mean- When we're alone- Why can't you tell the truth?- When we're alone, you know what you should do- Avoid reality- As you dig yourself a hole- Excuses are pathetic- Why say "I apologize" When you don't regret a thing- Please tell me what you really mean- Really mean- You say these words- Why should I put up with lies?- You say these words when you know that they are untrue- Mean what you say cuz no one will take the blame- Mean those words; the responsibility's yours ¤
¤¤Tsunami Bomb\\Say It If You Mean It¤¤